Gala Land originally designed and built in 1877 by Eugenius Birch costing £111,000 opened as The Aquarium, it wasn't until 1925 it became known as Gala Land.
It measured 500 ft x 250 ft and covered an area of over 2 acres and was lit by 1,600 gas jets, inside were various rooms such as as the dining room, reading room, fernery and the concert hall.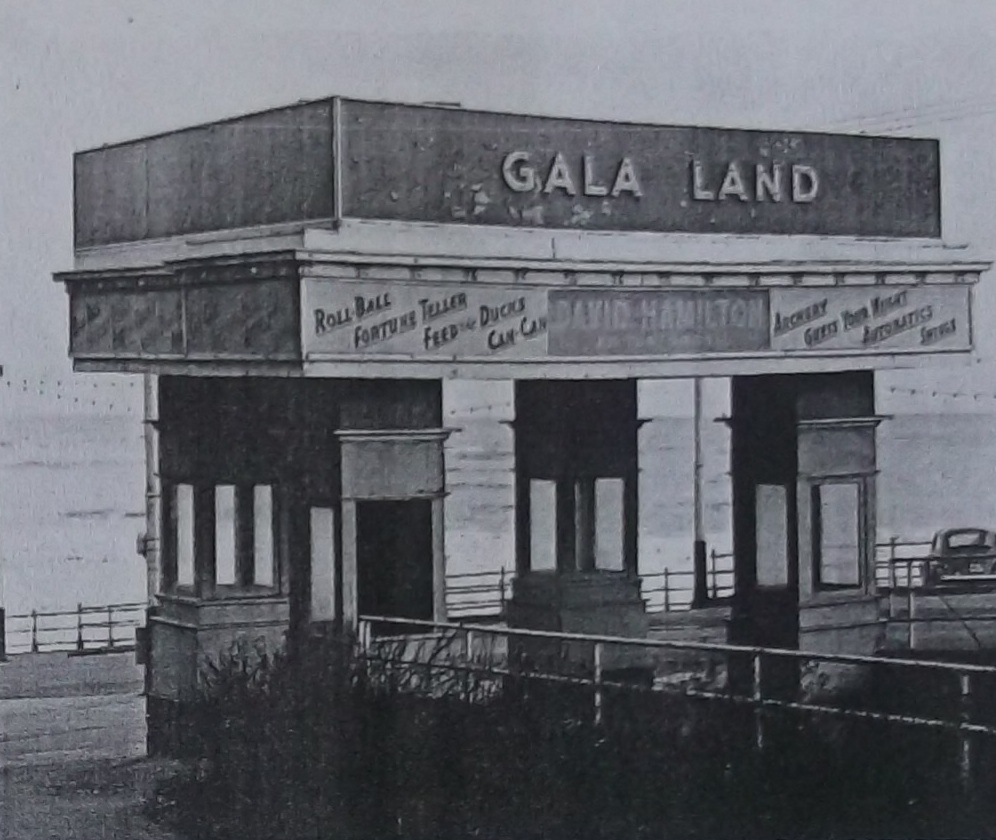 The decor was based around Hindu temples and had marvellous terracotta work done by James Pullen and son, the floor was tiled with pictures of seaweed, shells, starfish and dolphins while English pastoral scenes in oil were in the concert hall intended to add light.
The Aquarium had the largest tank in the world which contained 75,000 gallons of water, was 36ft square and held many a swimming exhibition.
By 1886 The Aquarium wasn't a success, so it was sold for £5,150 to William Morgan, the manager of Blackpool Winter Gardens, who turned it into a successful business venture.
In 1890 extensive alterations and additions had been made which included additions of a monkey house, aviary, seal and alligator ponds. Later additions included a swimming pool in 1893, a theatre in 1907 and a skating rink in 1909. Success was short lived and by 1914 the Aquarium was closed. It was used for military training during WWI and re-opened as Gala Land in 1925.
Gala Land has been described by many people on my webpage as a wonderful and magical place they visited often in their childhood days, and whatever the weather there was always something to see and do.
There were many acts on stage such Umran The Armless Wonder, Empress Of The Sea, and Zasma The Acrobat. Then there were other performances such as the Spider Lady whose face would be painted like a spiders web and she would appear from behind a dark curtain.
Zulu dancers also performed with spears which visitors would pay twopence to watch.
Other entertainments included Ivy Bensons all girl band, an organist, a jockey who would guess your weight, slot machines, a maze and a scenic railway which was a mini roller coaster that visitors could ride on around the inside walls.Many peoples memories have described it as a loud and rickety ride but was much fun.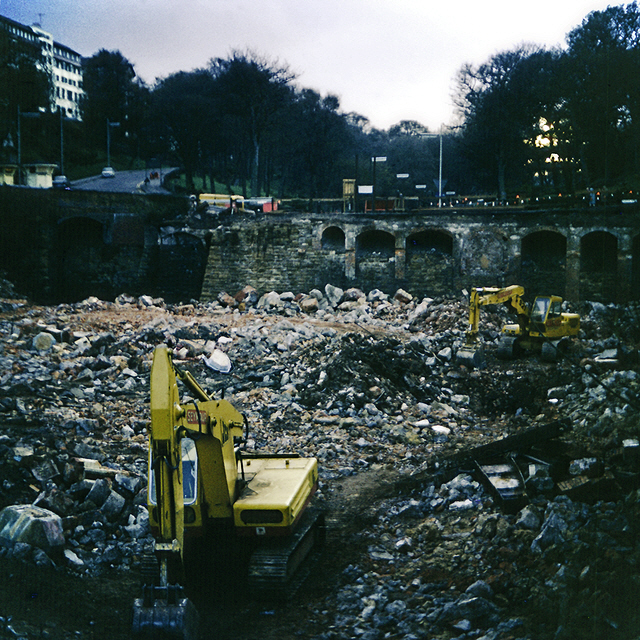 Scarborough Council ran the buildings as Gala Land between 1925 and 1966. Unfortunately in 1968 the buildings were demolished and sadly the site is now used as an underground car park.